Company
Company History
In 1970 Ugo Della Concordia, founder and current owner of the Company, started his business. At the beginning he developed the turning of different pieces but the position of the Company, in the countryside around Bologna, trained the activity of turning towards the agricultural mechanization.
A lot of farmers applied to Della Concordia to repair the cardan shaft of their tractors.
Then the production of universal joint kits became our trade, which we still continue today. During the years the Company has increased and today is countrywide and worldwide known. Our customers are from all over the world and we manufacture more than 400 different models of universal joint for drive shafts, cross cardan shafts and axle shafts.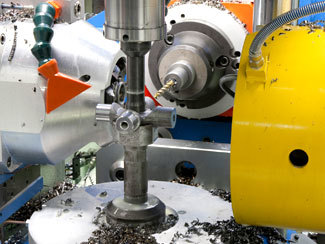 Customers
We supply to cardan shaft manufacturers, repairers, dealers and traders of spare parts. As different the application of the crosses are, as different our customers are, and anytime a movement is needed between two axles, there is a "UDC" universal joint suitable for you. It doesn't matter if our 600 customers need one or one thousand pieces, the most important thing to us is their satisfaction.
Values
For over 40 years our goals have been fair-trade practice and quality products.
Our great values are:
reliable product
fair price
customer satisfaction
We really thank all the people that have always trusted us, because thanks to them we can look into the future with the same passion.